How to Wash Your Hands like a Surgeon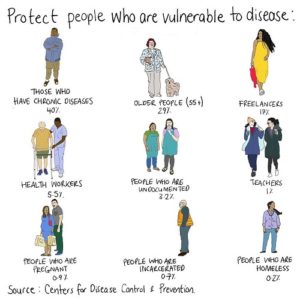 Monitor your health
Fever
Cough
Difficulty breathing
For 14 days after each time you enter Canada, if you have symptoms of COVID-19 (cough, shortness of breath, or fever equal to or greater than 38°C, or signs of fever e.g. shivering, flushed skin, excessive sweating):
immediately isolate yourself from others in your living space;
contact the public health authority in the province or territory where you are located as soon as possible and follow their instructions; and
contact your employer for further instructions related to your work.
Latest case counts on novel coronavirus –
A new coronavirus is causing a respiratory infection known as COVID-19 around the world and in B.C. The province is working to break the chains of transmission.
Confirmed COVID-19 cases
Case counts are based on available information and are subject to change.  
British Columbia
1,066 confirmed cases as of April 1. 

606 recovered in BC
25 deaths in BC
Cases by region:

367 in Fraser Health
114 in Interior Health
72 in Island Health
16 in Northern Health
497 in Vancouver Coastal Health.

44,639 tests completed.